Japan is a nation that consists of many different islands, that are mostly connected by bridges and ferries. It also has lots of major cities including the world's largest, Tokyo. Japan has many cultural activities to do as well as modern day attractions to visit. Not to mention the Shinkansen high-speed rail which by 2027 will get you from Tokyo to Osaka in just over and hour.

Tokyo is the largest city in the world, and is also the site of the next Olympics. Tokyo has many great places to visit as well as cultural activities to take place in.
Tokyo has two main airports to fly into. Haneda and Narita. Haneda is located on an artificial island right near Downtown but is mainly domestic flights with few international flights. Tokyo's other airport, Narita is mainly international but is located 50 minutes from downtown plus traffic. Most take the rail line from the airport to Tokyo's main station.
Getting around Tokyo is easy. There are three subway operators that have lines spanning across the entire metro area.
One of the most well-known places to visit in Tokyo is the Tokyo Tower. While this monument goes down as possibly the greatest copy-cat of all time, having a look identical to the Eiffel Tower in France, it has a staggering view of the major city below. Another place to visit is the Imperial Palace. This place is located on an island in the middle of the city and was once home to a royal family and today is the perfect place to learn about Japanese cultures.
Some great Japanese restaurants in Tokyo include Sumibi Genshiyaki to Kuram, Ise Sueyoshi, Han no Daidokoro, and Towers.
Tokyo is the largest city in the world so there really is no where that can be considered a day trip worth taking.

This volcano last erupted in the 18th century and has since became an international tourist destination. You drive up the first half of the mountain and then climb the rest. Along the way you will pass many little shelters for you to stay over the night while visiting the hill.
To get to Fuji most drive from Tokyo and spend about 2-3 nights here. You can also take the Shiknansen from Tokyo and get off at Fuji station, but from there you'll need to hire someone to drive you up the mountain.
Japan's second largest city, located nearly 6 hours west of Tokyo in the Kansai region will soon become 3 hours once the Maglev is completed in 2027.
To get to Osaka most fly to Tokyo first and then take Shinkansen from there, however there is an airport located on an island 5 miles off the coast, but has few intercontinental destinations. If a direct flight from your area to that airport exists that flying it would be necessary.
Osaka has a metro system widely spread across the city to help you get around.
The most well known tourist attraction in Osaka is Osaka castle. This world renown destination played a major role in the unification of Japan during the 16th century. This castle also has a viewing point which gives you a unique view of the Osaka skyline. Another place to visit is the osaka history museum located right beside the castle. This museum describes the history of Japan and how it became the nation it is today.
Notable restaurants in Osaka include Kiji, Ajinoya, Chibo Jibundoki and Kyochabana.
Osaka is a major city that like Tokyo is so big, that there aren't really any places that could be considered day trips.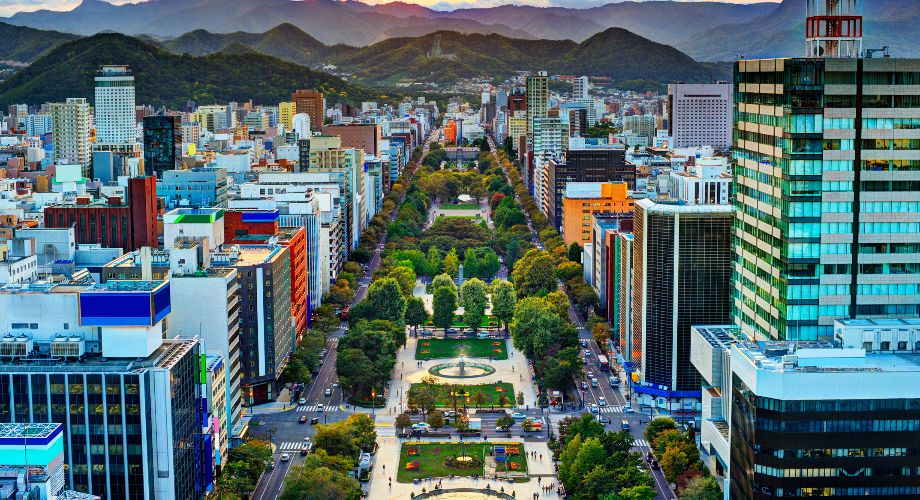 The past three places are all located along the Toaikado belt. Now let's head off the main island and up north to the island of Hokkaido and the city of Sapporo.
To get to Sapporo, most fly there from Tokyo, a route which has the third most flights per day in the world.
As for getting around the city there is a subway like many other cities that is widely spread across the city.
Sapporo most well known toursit attraction is the brewery museum. Japan's largest brewery, Sappro Breweries was first made in Sapporo, but has since moved to Tokyo. The museum in offers a brief history lesson on the brewery and has a bar with lots of great Japanese drinks to try. Another place to visit is the Hokkaido Railway Museum. This museum is one of the largest rail museum in Japan and has heritage rail vehicles on display.
Restaurants in Sapporo include Moliere,Yanagi, Hyosetsu no mon and Suage Honten.
Near Sapporo there are lots of ski resorts, but they are only open in the winter. For a day trip in Sapporo I would recommend hiking one of the nearby mountains such as Mount Tarumae, or Mount Yotei.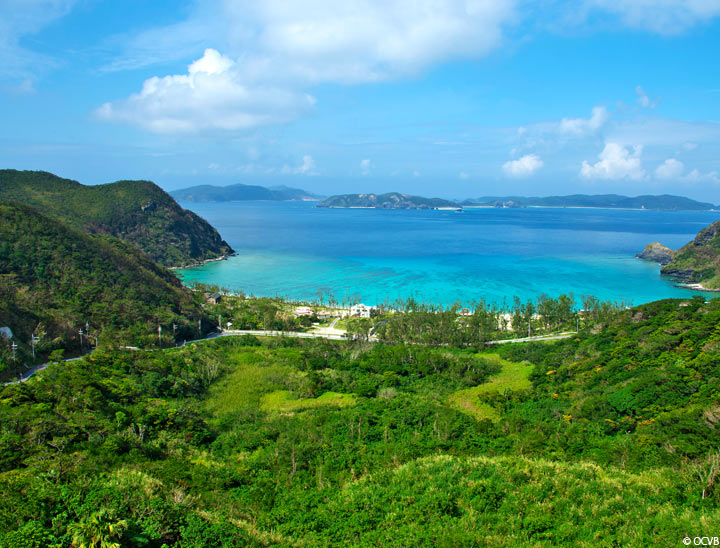 For my last place mentioned I thought it would be nice to talk about an exotic paradise ruined by the great pacific front of WWII in Okinawa.
To get to Okinawa there are direct ferrys from Kagoshima on the Kyushu island, or fly from Tokyo and other major airports in Japan.
There is a metro system, like all the other cities mentioned above to get around the main city on the island.
Throughout the entire island are lots of sites to remark the great battle, as well as nature sites like zoos and aquariums. Not to mention beaches with great snorkeling spots.
Okinawa is an island obviously so there is no place that is considerably a day trip, and there are also not many high-end restaurants on the island as well. Instead most eat food from the locals, such as fish and traditional Japanese cuisine.
Thanks for reading.