Down under, beneath the rest of earth lies two big countries made up completely of islands, one of which is considered to be its own continent. Many would like to head down here, but few do as they say because flights from North America or much longer to Australia and New Zealand than to anywhere else in the world. That's why for this article I will be including notable flights operated from various locations across Canada and the United States as well as the five main categories from before. Hope you're ready to experience life below as I will show you some of the best places to visit in Australia and New Zealand.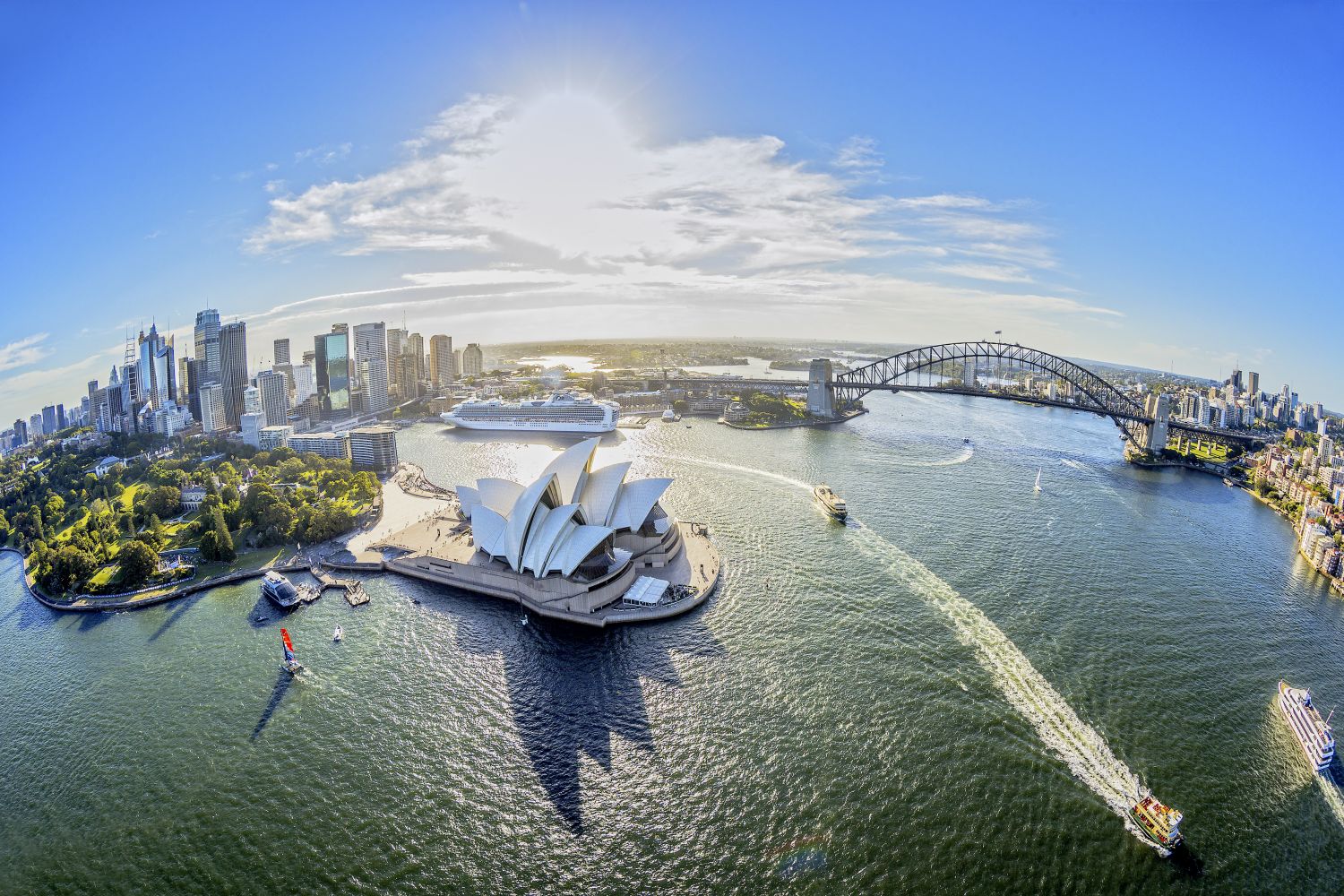 The largest city down under is full of excitement for the whole family. From concerts at the Opera House to relaxing on the beach this place is full of fun.
Sydney's main international airport is the busiest in Australia and is known for having some of the longest flights. From 2014-2017 the longest active flight service was from Sydney to Dallas, Texas, but it is no longer the longest flight. Another notable flight operated from this airport is in Air Canada flight that starts in Toronto, makes a stopover in Vancouver before landing in Sydney.
To get around Sydney, the city does have a metro system which widely goes around the city and will get you easily from one place to another.
Sydney has many great places to visit, the most notable being the Sydney Opera House. The opera house has performances every night and will surely make your trip. Another place to visit in Sydney is the government house located next to the opera house. This castle on a hill is a historic palace which offers tours all day and is also home to many beautiful gardens.
Notable restaurants in Sydney include est., sixpenny, LuMi bar and dining and Restaurant plage.
Near Sydney there are many great beach towns like Wollongong and Central Coast. Places such as have beaches located along the ocean that are popular for surfing as well as snorkeling. These places are good if you need a day to get away from the big city crowds and to the relaxing beaches.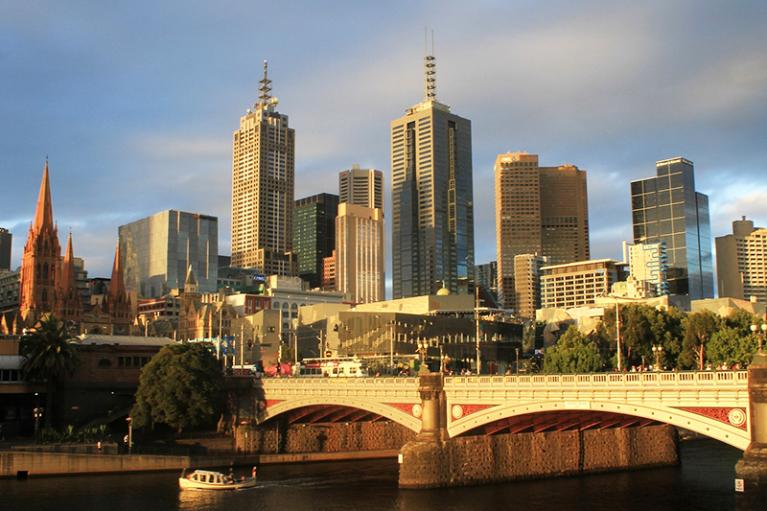 Australia's second largest city and the home of the Aussie open, Melbourne is a lot like Sydney, but with the 360 viewing deck, a touch of Australian culture and the nearby great ocean road, Melbourne may have a little more to offer.
Melbourne is located even further south the Sydney so flights to Melbourne are much longer than to Sydney for the few that are offered. Currently Air Canada operates a direct flight from Vancouver and United Airlines operate flights from Los Angeles and San Francisco, both of which are the only flights from North America to Melbourne.
One of Melbourne's most notable tourist destination is the Eureka Skydeck. Located atop the Eureka Tower, the tallest building in Melbourne this view deck offers a unique view of the city and it's nearby surroundings. Another place to visit is Queen Victoria Market. One of the largest supermarkets in the world this market offers many great Australian dishes as well as recipes.
To get around Melbourne the city has a streetcar system that covers almost half the city. This system will surely help you get around.
Notable restaurants in Melbourne include Ides, Maha, The French Brasserie and Scorpi.
The one day trip that I would highly recommend doing is Great Ocean Road. This is a trip of its own as you will be driving on a highway that goes beside the ocean with many great beaches and viewing points along the way. 
In the middle of nowhere, or at the beginning of everything. The Australian outback is one of the most rural areas you'll ever find, but has so many visitors that it feels like a city in a desert.
To get to the outback, most either rent a camper van and take the Stuart Highway towards the outback, or they fly into Alice Springs, a city in the center of the outback. The only way to fly to Alice Springs is from somewhere else in Australia so you will most likely need to go somewhere else before coming here.
Though the outback has many different hiking trails that offer a unique adventure the one reserve that I would recommend going to is Simpson Desert Reserve. This park is the size of Texas and has over thousands of species and also offers camel rides as well. I would also recommend visiting Uluru(ayers rock). This destination is world renowned, however if you do visit here I would recommend taking a guided tour rather than self driving.
The three other categories have either already been mentioned or simply do not exist in the outback as it as a rural area.
The first three places shown were in Australia. Now let's head even further south to New Zealand and the country's largest city Auckland.
To get to Auckland their are direct flights offered from Vancouver, Los Angeles, San Francisco, Houston and most recently Chicago courtesy New Zealand's flag carrier Air New Zealand.
The main tourist attraction in Auckland is the Sky Tower. This tower offers more than just a view. While there is a viewing deck that gives you a breathtaking view of the surrounding area you can also bungee jump of the tower. If bungee jumping is to scary for you then you can also walk along a skydeck that gives you a staggering view of the city from almost 250 feet above the ground.
Getting around Auckland is not super easy because the city does not have a metro or light rail system. You simply have to take a Taxi Cab to get around. 
Restaurants in Auckland Central include Parnell149, Cibo, Kazuya and One Tree Grill.
There are so many great places to visit in New Zealand so for this place instead of giving you a day trip I would recommend renting a camper and spending a few nights away from Auckland in one of New Zealand's snorkeling spots. However I would not recommend venturing into the South Island because the ferry takes about 3 and a half hours and because there are no big airports in the south island to fly from it gives you very small amount of time. Instead we recommend staying in the North Island.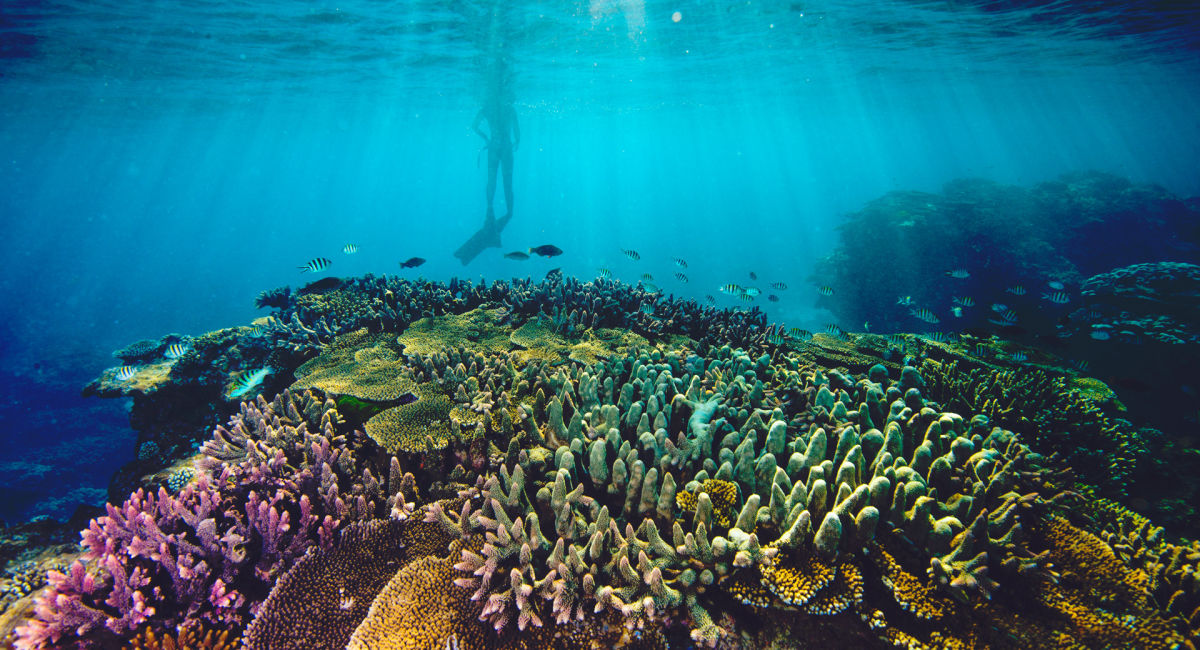 The Great Barrier Reef is a natural wonder but is slowly being destroyed. Currently almost half of the reef has been destroyed, and is only getting worse and worse by the minute so I would recommend visiting here soon. 
Instead of writing about the five main categories(in my beyond booking series) I will be explaining simply how you would visit the reef.
To get to the reef you first need to fly to either Cairns or Townsville. Townsville has only domestic destinations but Cairns has 18 international destinations in Asia such as Hong Kong and Beijing. While you can connect in those two places I would recommend, like many other places, to go to somewhere else in Australia first and then flying to one of the two mentioned earlier.
From there you will need to book a guided boat tour, which costs around 115$ AUS. Tours can last from 4 to 8 hours depending on how far you go. Bring a packed lunch with you on your boat because they last for nearly the whole day and food is not provided. While getting to the reef is certainly not simple all the money you've spent is worth it because the reef is full of beautiful coral and animals to enjoy you for the day.
Thanks for reading